Ten Tasty Trail Treats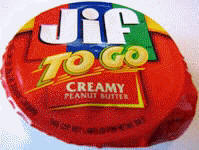 YouĎve checked the trail guide, selected the trail, and planned your hike. Your backpack has all of the necessary essentials for a safe hike. With the exception of some good and nutritious trail food, youĎre all set to go. Lightweight, compact, and trail hardy foods that wonít spoil and pack well will help to make your hike a complete success. We picked our favorites and have compiled a list of ten trail foods that are energizing, satisfying, and delicious.

1. Summer sausage, cheese, and crackers - A good quality summer sausage is an excellent source of protein and doesnít require refrigeration until opened. Buy the small 9 oz size. It doesnít take up much room in your backpack and isnít subject to crushing when you toss your pack down. Pair it with some hard cheese, (sharp cheddar is preferred) and some crackers and youíve got a trail meal fit for a king.


2. Tuna - Itís hard to beat the nutrition and protein of tuna for a satisfying and healthful trail food. With todayís convenient 4.5 oz packs of tuna available on the market, itís easy to enjoy a tasty lunch anywhere, anytime. They come pre-seasoned in several taste tempting flavors and are sure to make your lunch on the trail a good one.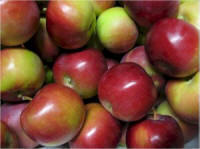 3. Fruit - Easy and no fuss, fruit is the choice of many experienced hikers. Choose a fruit that is firm. Softer fruits such as bananas get too mushy in the pack and become unappetizing. Apples are a great choice and delicious when paired with cheddar cheese or peanut butter. For summertime hikes, try freezing some grapes in a Ziploc bag in advance, then put them in your backpack for a juicy treat on the trail. They moisten the mouth and provide extra hydration.

4. Candy Bars - Candy gives you a quick burst of energy if you need it on the trail, but be mindful to select a candy bar that wonít melt in the heat. Most candy bars are chocolate, so try something wrapped in nugget. Try freezing in advance. Freezing works best in spring and fall when temperatures are cooler than in the heat of summer.

5. Snack Packs - Snack packs of cookies, crackers íní cheese, fruit gummies, and string cheese are all favorites with kids. Pudding packs are an option too. Remember to pair these treats with some fruit for good nutrition.

6. Sunflower Seeds - Seeds arenít just for the birds. Take the example of our fine feathered friends and enjoy the power house of seeds on the trail. Purchase them already shelled, so there is no worry of packing out the shells.

7. Dried Fruit - Bags of dried fruit are easy to find in your grocery store, are compact and store well. Individual size raisin packs are a good choice, take up little space, and are delicious when eaten with a fresh apple. Banana chips are tasty and pair well with peanut butter snacks.

8. Power Bars - Convenient and economical, these energy bars are formulated with fruits and nuts to provide an quick and nutritious source of energy. They can be found just about anywhere including sporting goods stores, big box stores, and grocery stores.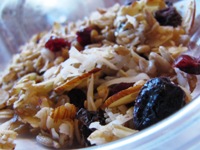 9. Trail Mix - The classic trail food, trail mix is best if you make it yourself. Itís easy! Use a combination of seeds, nuts, chocolate coated candies or mini chocolate chips, a dried fruit medley and a touch of coconut if you like. Stir it all together for a taste tempting and energizing trail food.

10. Granola - A little different than trail mix, granola includes the wholesomeness and fiber of oatmeal. It can be purchased in bars or made at home with pure honey, nuts, and dried fruit.
©07/17/10